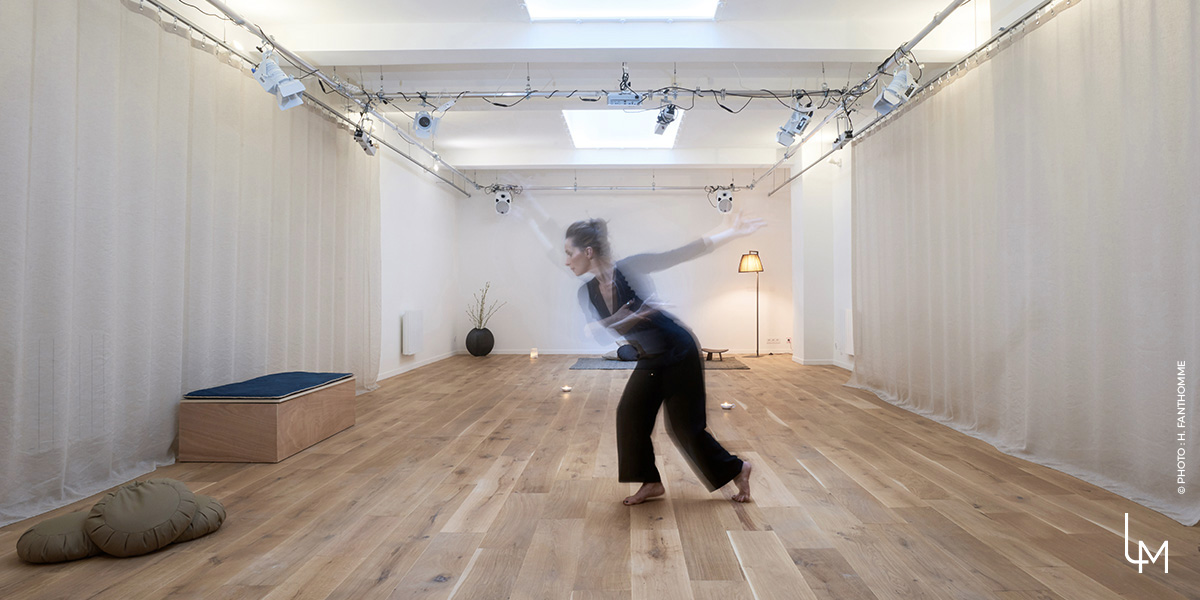 " Faire d'un évènement, si petit soit-il, la chose la plus délicate du monde,
le contraire de faire un drame, ou de faire une histoire. "

Gilles Deleuze
Located at Paris-Nation, Le Milieu provides a space for practices, creations, exchanges and events around the philosophy of Yoga, Tehima and poetry in all its forms.
Over the course of each season, there will be regular classes, workshops, poetic and acoustic proposals, literary and musical events, conferences…
Welcome to Le Milieu,
Lara Bruhl
Classes / Workshops / Seminars / Conferences
Sept 2020 > June 2021
Group lessons / Individual classes
Practice yoga in our daily lives to cast a more authentic look to ourselves and enjoy a simpler and more creative relationship with others.
Group lessons / Individual classes
Discover and practice, through the symbolism of the 22 letters of the Hebrew alphabet, a meditative gesture as a salutation to life.