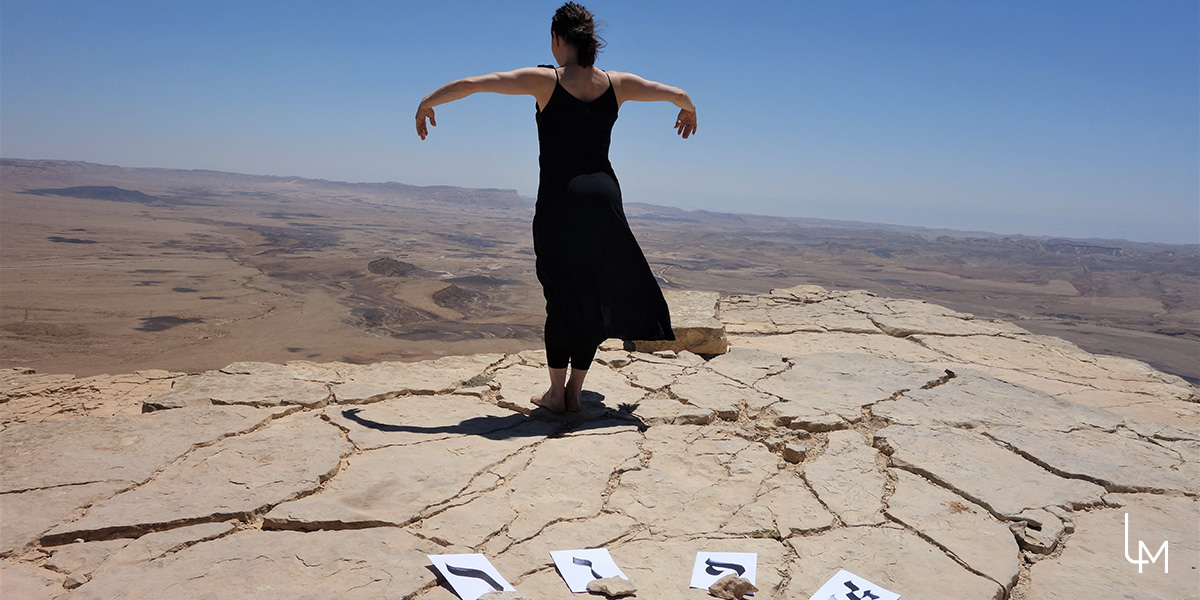 Hillel disait :

"Si je ne m'occupe pas de moi, qui le fera ?
Et si je ne suis que pour moi, alors que-suis-je ?
Et si je n'agis pas maintenant, alors quand donc ?"

Leçons des pères du monde, I, 14
A poetics of movement
Dancing a letter, a word or the whole alphabet…
Each letter is approached in its physical, energetic symbolic, calligraphic and philosophical aspect.
Experiencing a conscious relationship of the body in the space where each movement works on the grounding, the orientation and the lengthening of the breath.
Through the visualization and impression of the shape of the letter in its anatomical resonance, we cultivate a caring intention, (kavanah in Hebrew) in the part of the body that symbolizes a letter.
The practice of the TÉHIMA stimulates, through spiral movements, the movement of the body tissues that are the container of each organ, each muscle and each gland. The body reacts as a whole and the spinal cord plays a central connecting role.
The TÉHIMA energizes each part of the spine and acts on the deep muscles of the rachis. The supporting points in their relation to the base, the work of the rib cage stimulates the whole bone structure.
By expressing through the body the psychic qualities of each letter, the TÉHIMA readjusts our body schematic and offers us the opportunity to meditate on this balance between giving and receiving.
---
I am an actress, director and dancer, as well as an IFY yoga teacher.
Discovering the Téhima led me to engage in continuous training and regular practice with Tina Bosi, choreographer, osteopath and creator of this discipline, and Frank Lalou, writer and calligrapher, in order to teach this Hebrew yoga to a wide audience.
Would you like to be informed of our upcoming activities and events?